Features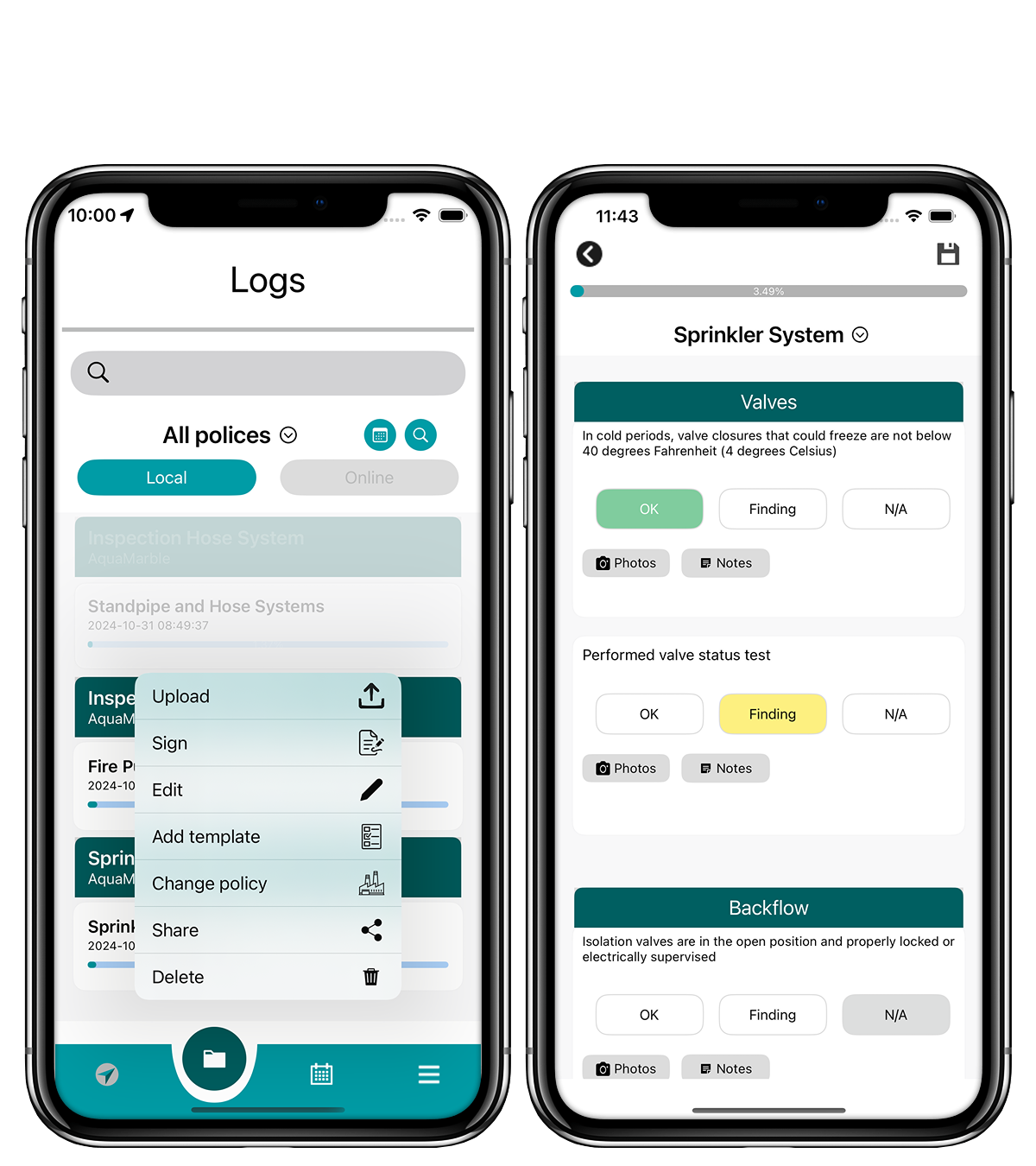 Custom reports
Create templates based on your requirements and share them with your team.
Reports log
Automatic history of the activities carried out in all the buildings of your clients.
NFPA-based reporting
Inspect, test and maintain the fire system with preloaded forms.
Users Management
Give your clients an access where they receive notification when a report is generated.
Evidence and report notes
Attach photos with geolocation tagging and share them in PDF format.
Web administrator
Manage, supervise and schedule the maintenance of the inspectors of all your maintenance policies.
Benefits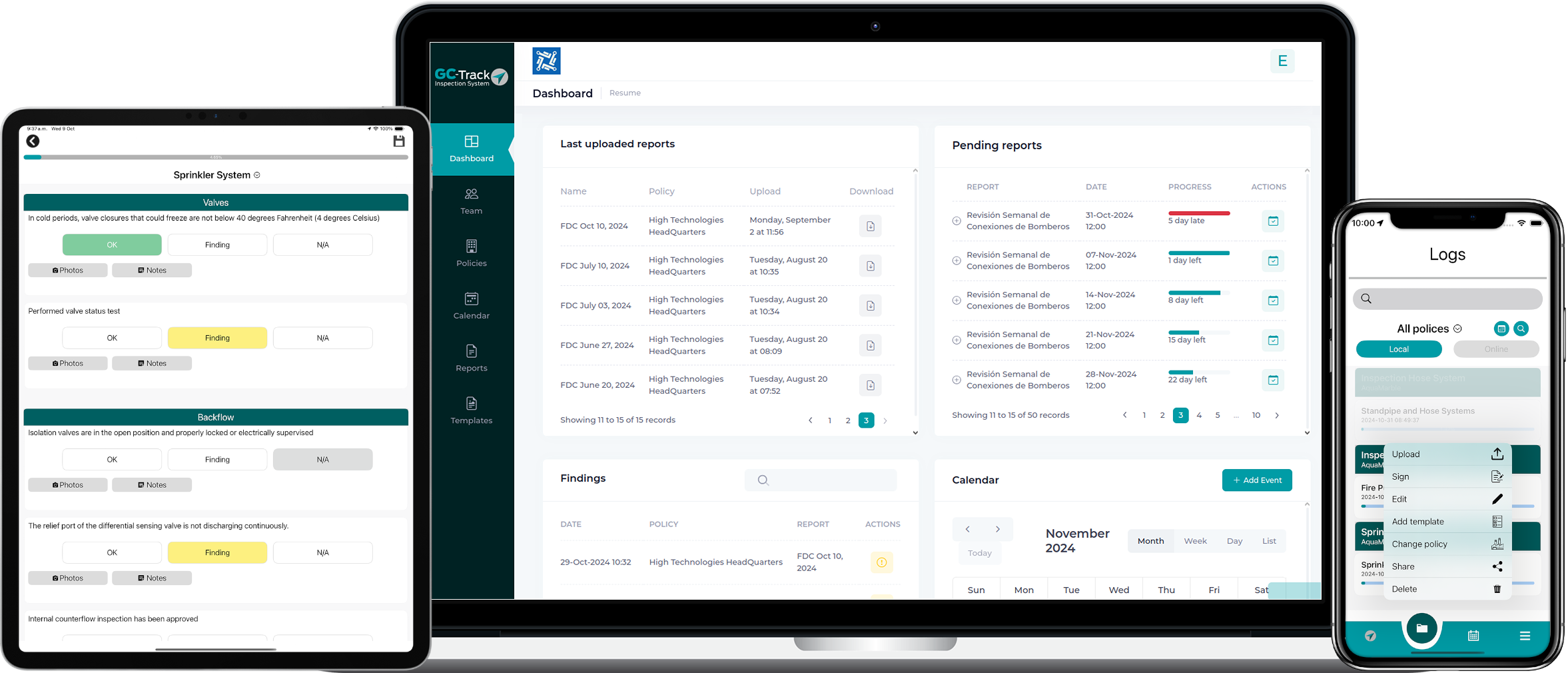 Keep your team's workflow flowing
Check the finished reports and assign reports for each inspector.
Certainty and security with each report
Each picture has the time and geoposition, you'll know that each report was made in time and place.
Save your reports online
Forget about sharing files, have the information always available and share links.
Register all buildings
Register as many supervised buildings as you need, without limits.
Work offline
Make your reports anywhere without the need for an active internet connection.
Portable document format
By using PDF files you can view and share your reports without difficulties.